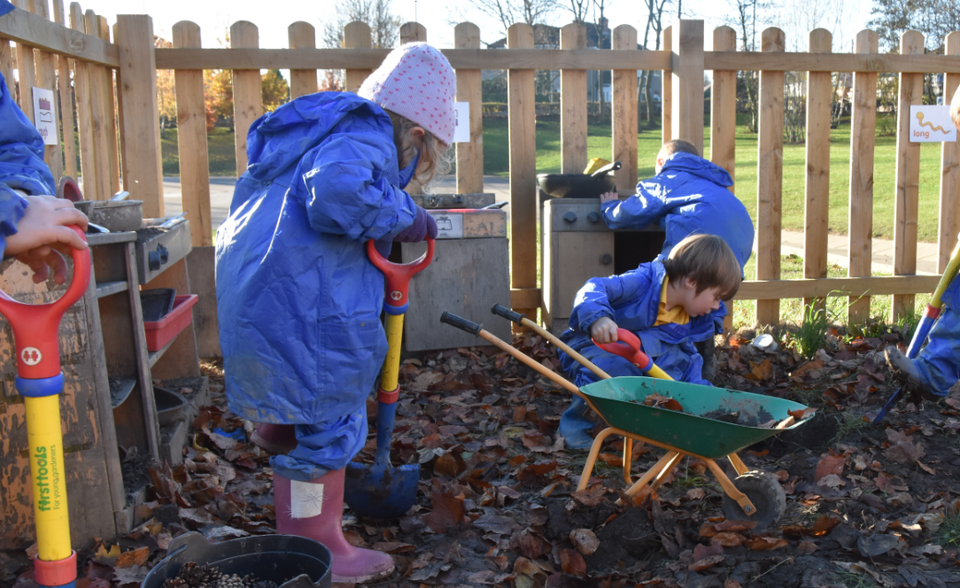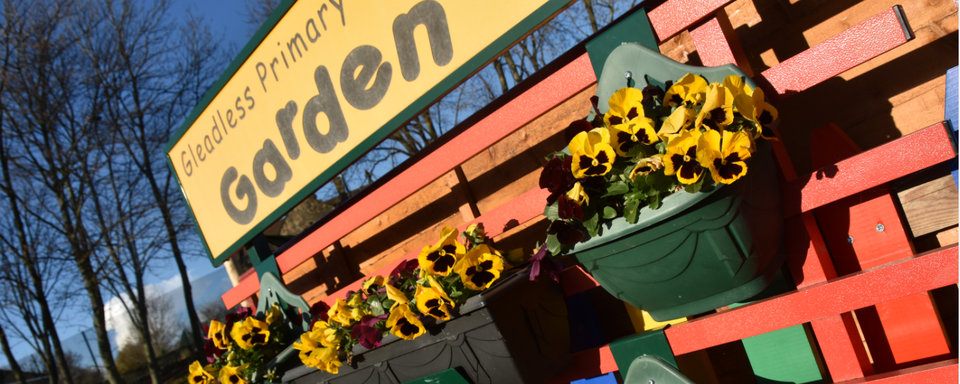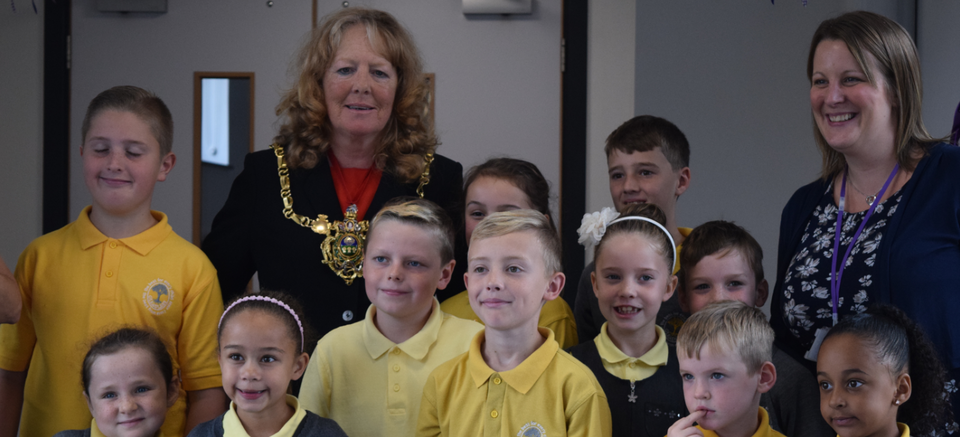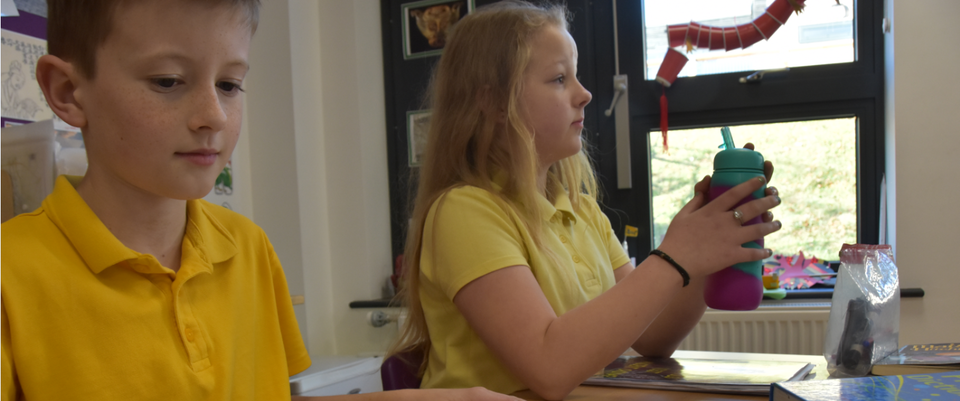 Welcome from our Executive Head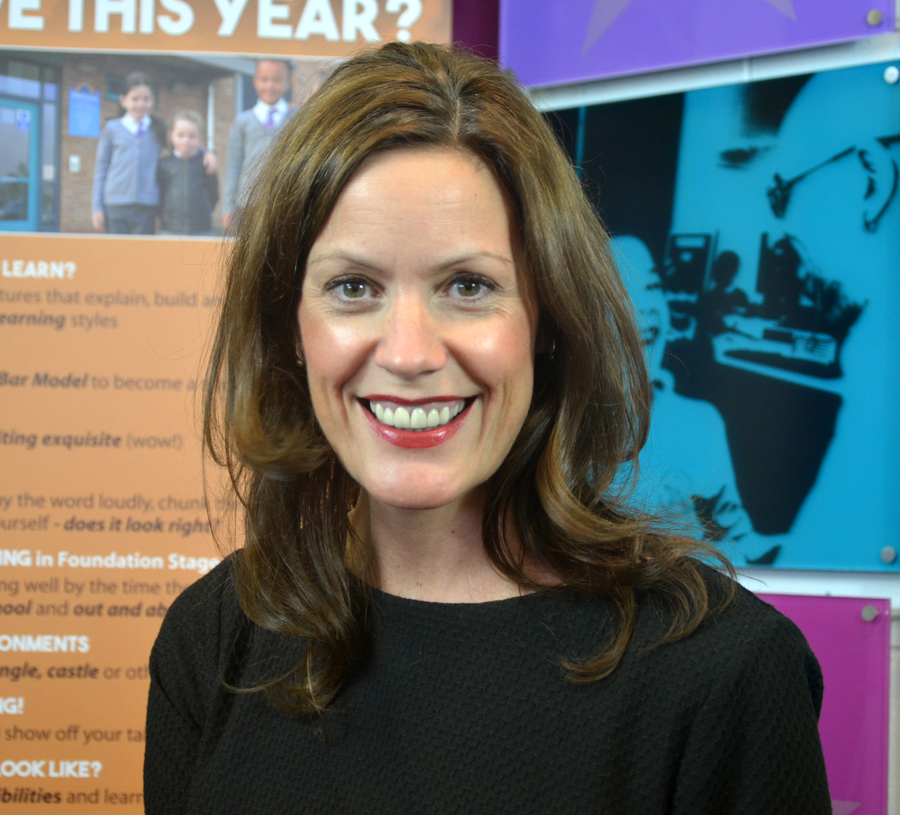 I first entered the teaching profession because I loved the excitement, curiosity and energy for life and learning of young children and could think of no better job than helping and influencing children to discover and achieve their dreams and to lay the foundations for future success. Twenty two years later as Executive Head, I feel exactly the same and have the privilege of leading a team of talented and inspirational colleagues who share that same vision at Gleadless and across our Federation.
Children thrive at Gleadless because the staff take time to know the children well and build meaningful relationships with all children and their families. At Gleadless, everything we do is based on the simple belief that all children will achieve highly given the right support and inspiration and that each child has many talents that can be discovered and grown. We know that children flourish personally and academically when they feel safe, happy and are inspired by talented teachers and supported by a community that knows and appreciates them as individuals.
We are proud of the children's academic success and their sporting achievements, encouraging and developing these talents at every opportunity. Our school curriculum is broad and balanced and celebrates the success of all abilities in a nurturing and caring atmosphere. Children are encouraged to join in with our sporting activities at lunchtimes and a range of after school clubs.
At Gleadless, our children have personality and we celebrate character and individuality. We foster social skills and attitudes through our 8 core values which are designed to create good citizens in society; citizens who are respectful and tolerant of others, who aim high in all aspects of their life and can work with confidence in a team situation. Our children have enquiring minds and the motivation to succeed. We are proud of the way in which our children are prepared for secondary school and the good citizens they become within this community.
Reading our website is important but visiting the school and getting a feel of the atmosphere, meeting our wonderful children and seeing the interaction between staff and children and the eight core values in action will truly help you understand what we are all about at Gleadless.
Please make an appointment to visit our school by calling the school office on 0114 2399705 . You will be warmly welcomed!
Ms Vanessa Langley
Executive Headteacher
Arbourthorne and Gleadless Primary School Federation
Our core value of the month
We are respectful!
We always use good manners!
We value each other's opinions!
We are respectful and listen when others are talking!
We are considerate of other's feelings!
We respect each other and our surroundings!
Gleadless Primary School 2018
What does our latest safeguarding and behaviour review say?
"Policy, procedures and practice in relation to safeguarding continue to be good." February 2018, David Connor, Consultant, Exploring Choices.
"Positive behaviour amd messages about staying safe are consistently promoted."
"The morning 'meet and greet' is an extremely effective way to make families feel welcome."
"Early intervention is a key part of the Federations' approach to safeguarding."
"All parents who talked to the consultant praised the Federations' approach to safeguarding and were confident that their children were safe in school."
"The Federation places a strong emphasis on safeguarding and this is clearly reflected in its practice."
"The strength of the Federations' safeguarding practice lies in the holistic and non-judgemental approach."
If you have any concerns about your child in relation to their behaviour, safety or welfare, we are here to talk.
Mandy Fenech
Safeguarding Officer, Gleadless Primary School
What do our pupils say about our core values?
"I'm holding the door open for my class. We are focusing on being respectful and this is respectful." Odunayo Y3.
"I help my friends to keep the core values by showing them how to be a good friend." Lauren Y4
"I've been a good friend today because I helped my friends when they were hurt." Kai Y2
"I always say 'you're welcome' when someone thanks me because it's good manners." Demi Y6
"Older children in our school show younger children how to do the right thing. We are given responsibility to be Big Brothers and Big Sisters." Alice Y6
"I'm being well mannered and caring because I always help my friend to come and get his snack because he likes a friend with him." Liam Y3
SSELP
SSELP School Direct is hosting an Open Event "Get Into Teaching" on Monday 23rd April 2018 at Prince Edward Primary School 2 pm to 5 pm.
This is an informal event where anyone interested in completing a post graduate course can come and talk through all the details about the teacher training course. There is no need to book an appointment. Some SSELP School Direct places are still available for September 2018 course.
In our latest Ofsted we achieved a GOOD judgement in all areas. Our children achieve above National Standards at the end of KS2.
Latest term dates Events
Drumming Lunch Club

23

Apr

2018

12:00 pm - 12:30 pm @ Drumming Lunch Club

Drumming Club in hall ran by Miss Eggleshaw

Drumming Lunch Club

30

Apr

2018

12:00 pm - 12:30 pm @ Drumming Lunch Club

Drumming Club in hall ran by Miss Eggleshaw

Drumming Lunch Club

07

May

2018

12:00 pm - 12:30 pm @ Drumming Lunch Club

Drumming Club in hall ran by Miss Eggleshaw

Drumming Lunch Club

14

May

2018

12:00 pm - 12:30 pm @ Drumming Lunch Club

Drumming Club in hall ran by Miss Eggleshaw

Drumming Lunch Club

21

May

2018

12:00 pm - 12:30 pm @ Drumming Lunch Club

Drumming Club in hall ran by Miss Eggleshaw